CrossFit Reach's FallFest - 11.20.2016
So, yesterday I competed in my first ever scaled competition with some old friends from Commonwealth CrossFit in Somerville, MA and it was a blast. My partner Sophie and we placed 3rd out of 27 teams in what was considerably a tough 'Scaled' division.
CrossFit Reach in Acton, MA is known for their awesome comps, from organizing to judging and just a great box to host overall. I specifically wanted to note down my experience yesterday and hammer home some knowledge about progress.
Despite doing CrossFit for two and a half years now, I really just got into doing competitions and have done three RX ones - and now one scaled. But to be honest, I'm really not the best athlete in the world. I've got a wiry frame, a bum shoulder and have some serious hip issues that I'm constantly battling. But, as much as we tout fitness here as part of VoyEdge RX, we understand (and know) each day can be a battle between what you want to do - and what you're capable of.
You should do competitions for yourself, not to win, not to compete against others, but to improve.
Competing is wicked fun, don't get me wrong, but when it push comes to shove, you need to be aiming for your limits. And we all have different ones. Every time you train, every little thing you eat, every minute of sleep, caffeine, sugars you consume and whatever else you do during a day all culminates back into how fit you are and ultimately you are 100% responsible for your output.
That being said, there's some obvious things to consider, like genes, age, etc.
And genes DEFINITELY play a factor in all this, but the once thing I've come to appreciate more than anything is the hard work people of all ages put in at the box. Not just in CrossFit either, whether you box, run marathons, triathlons or go to a regular gym, it's all about the effort output. And that's more about WHO you are deep down.
Competitions aren't about seeing who's the best, it's about testing your resolve as a human and testing your limits.
I truly believe when you go to compete in anything, you force yourself to be at your absolute best.
I've seen a lot of amazing things so far at the four competitions I've been to and I've never been mad or jealous at them. It's amazing to see people more fit than you, in better shape, or able to do things you cannot (yet). It's inspiring, truly and that's one thing I love about the CrossFit community. The support, the camaraderie, it's all amazing.
And the sole reason for me wanting to get into competitions was to use them as a tool for self-measurement and showcasing progress. I've never expected to win a competition, nor lose it, but my main goal has always been to have as much fun as I can and push myself to the limit.
I'm confident in my abilities and know I need to use them to improve them. Fitness is so encapsulating and is such a personal thing that whether you're an elite athlete, or a total newbie you've got to hold on to the fact that you will (and can) improve day after day and just get yourself to the box.
One thing I read years ago that always stuck with me was this quote...
"Progress is measured in inches, not miles."
And whether you're starting a new company, trying to lose weight, learn a new language or skill, the above quote rings true for so many different situations.
All in all, for me, yesterday at CrossFit Reach was time well spent with friends and familiar faces. It was a time to cheer on others (more fit and even those less fit) in a day where the only thing that mattered was giving it your all.
And well all did.
I'll definitely be back next year, CrossFit Reach! Maybe I'll even compete in the RX division as well...
Shout out to my partner, Sophie who crushed it too! 4th place out of 40 teams ain't bad! And of course, the infamous crew at Commonwealth CrossFit...you guys are awesome, love you all.
~ Cam
P.S. Here's just a few photos from yesterday's comp.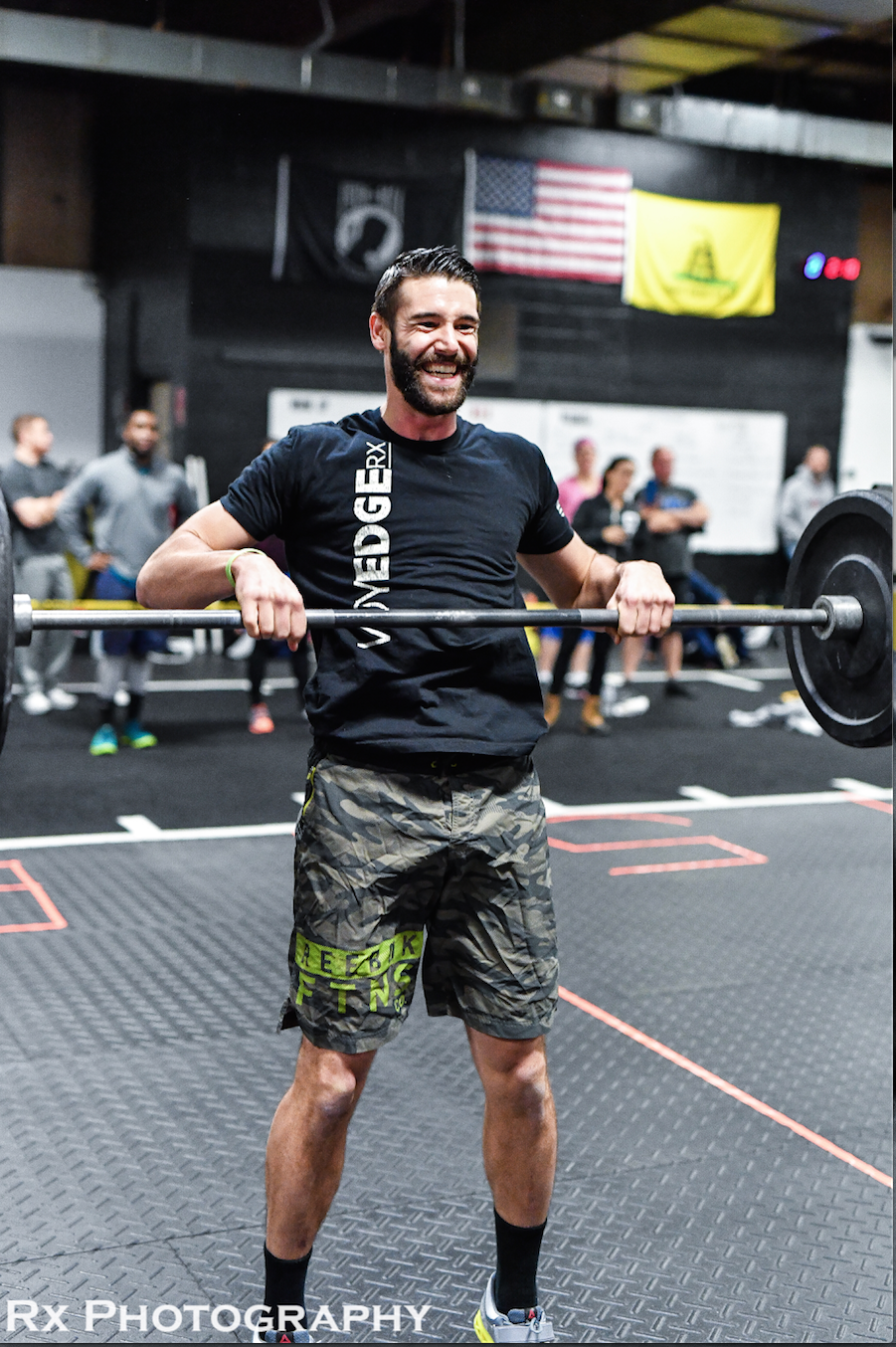 Follow VoyEdge RX on Social